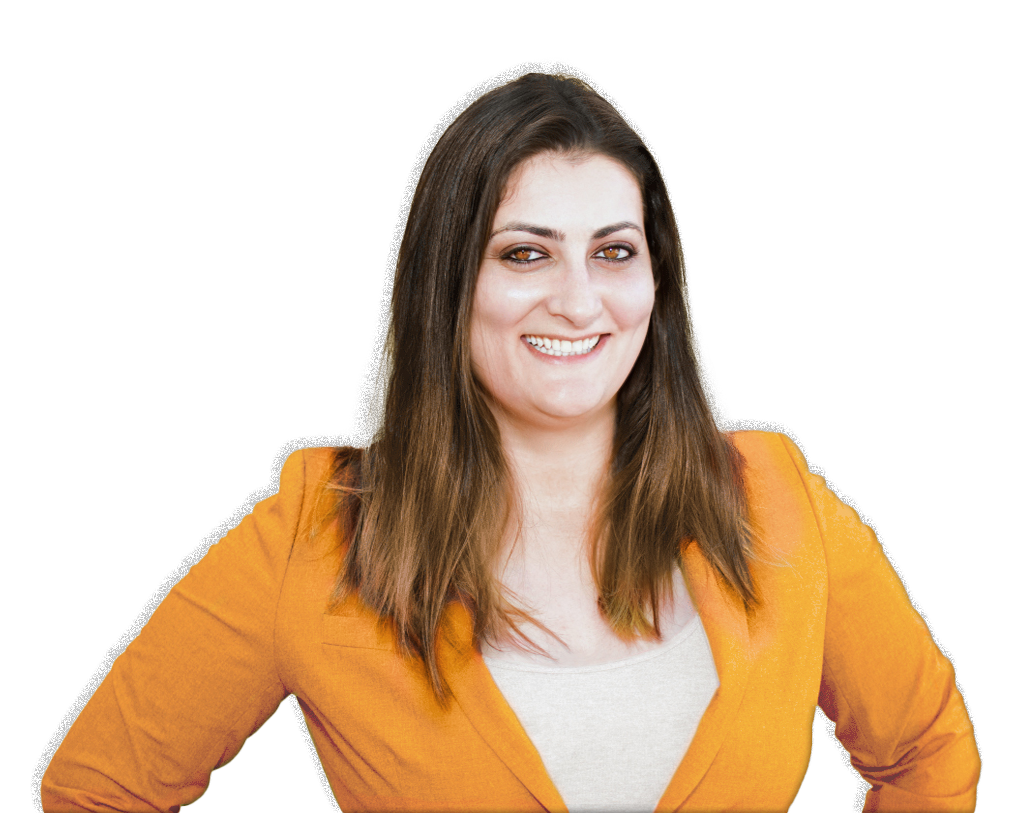 Phoenix Personal Injury Attorney – Gelfand Law
I am aggressive & effective in getting my clients SUBSTANTIAL compensation for their car accident cases
99%
Won or Settled
99% Success Rate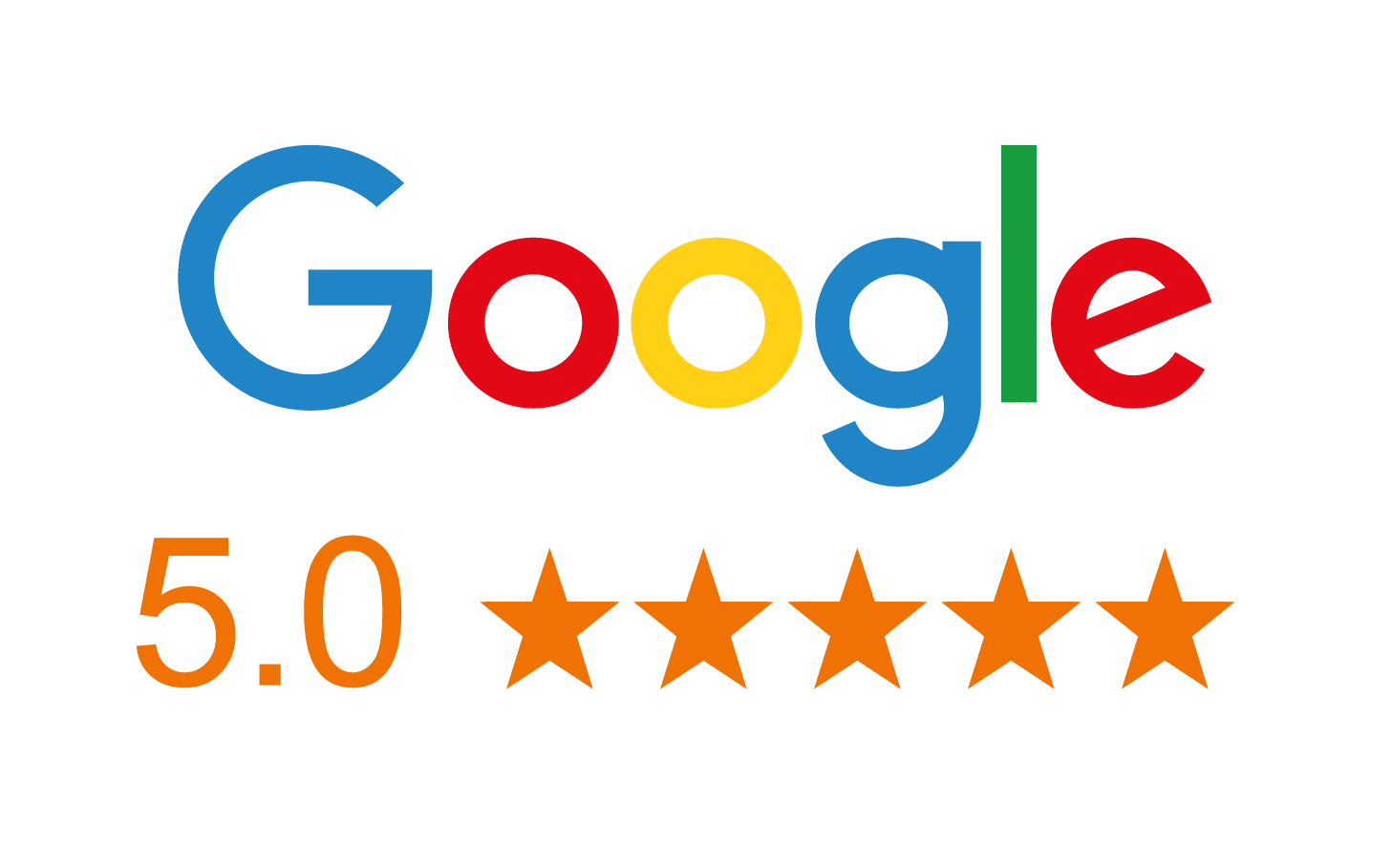 $0
No Fee Guarantee
No fee unless you're paid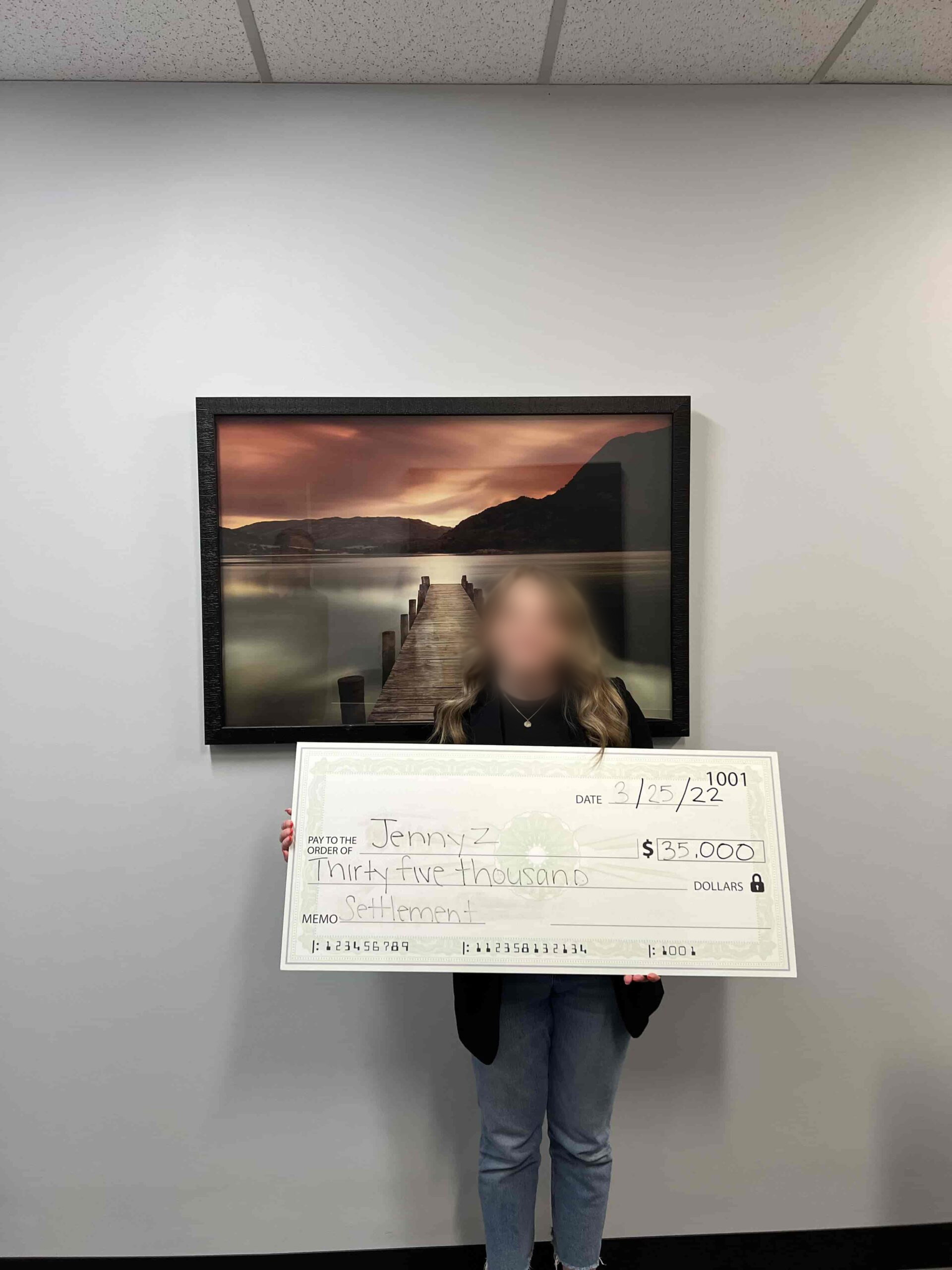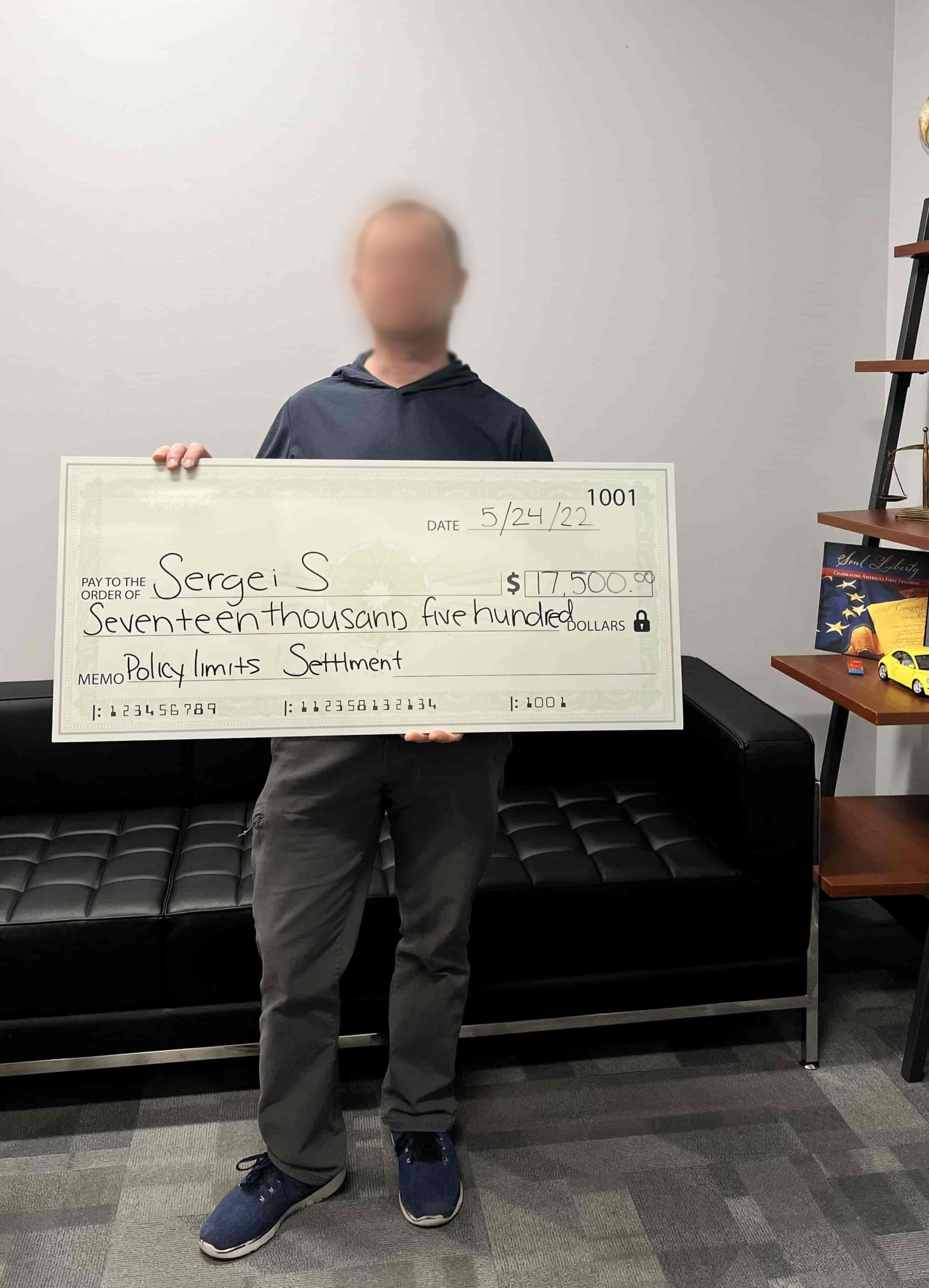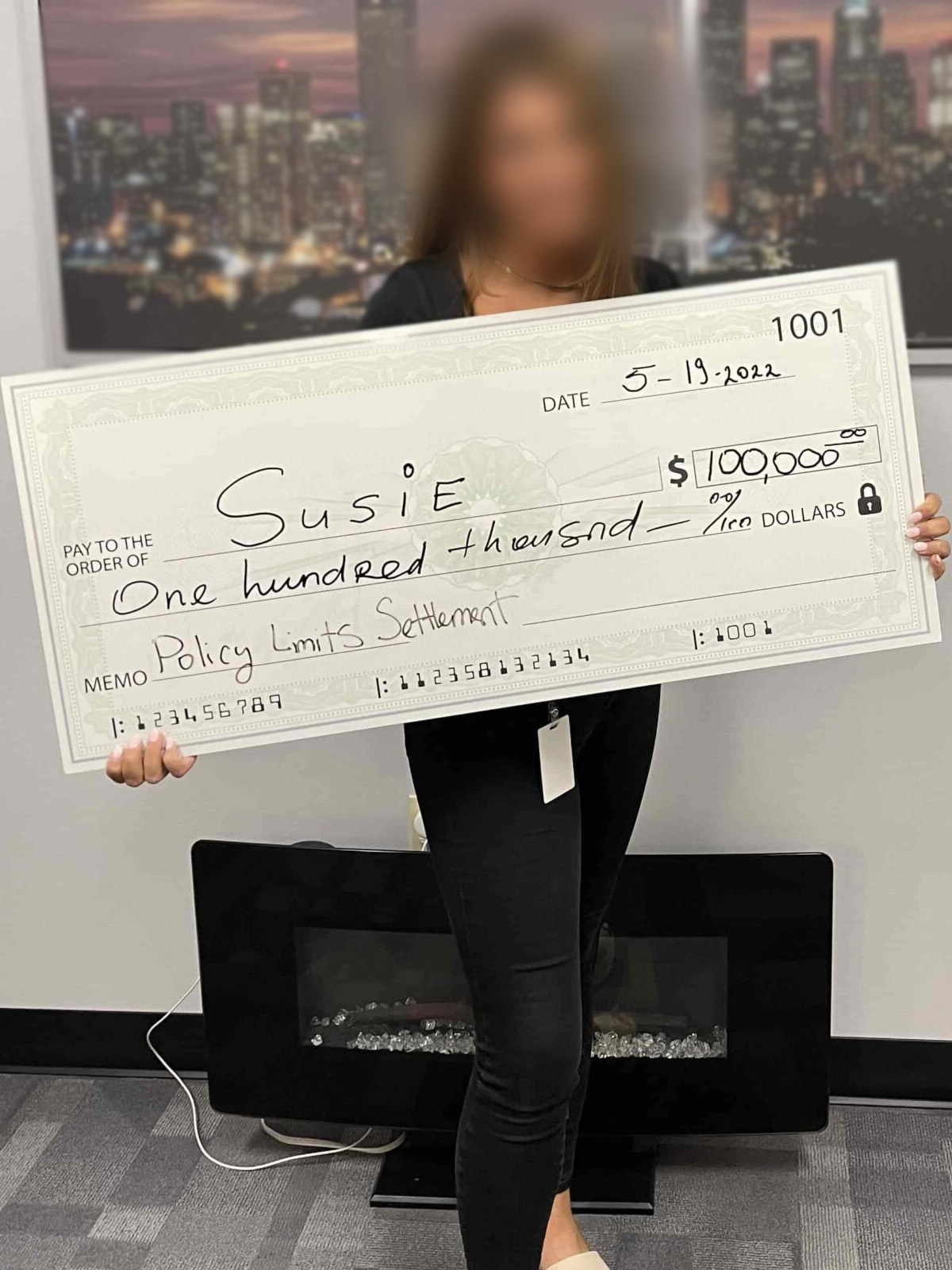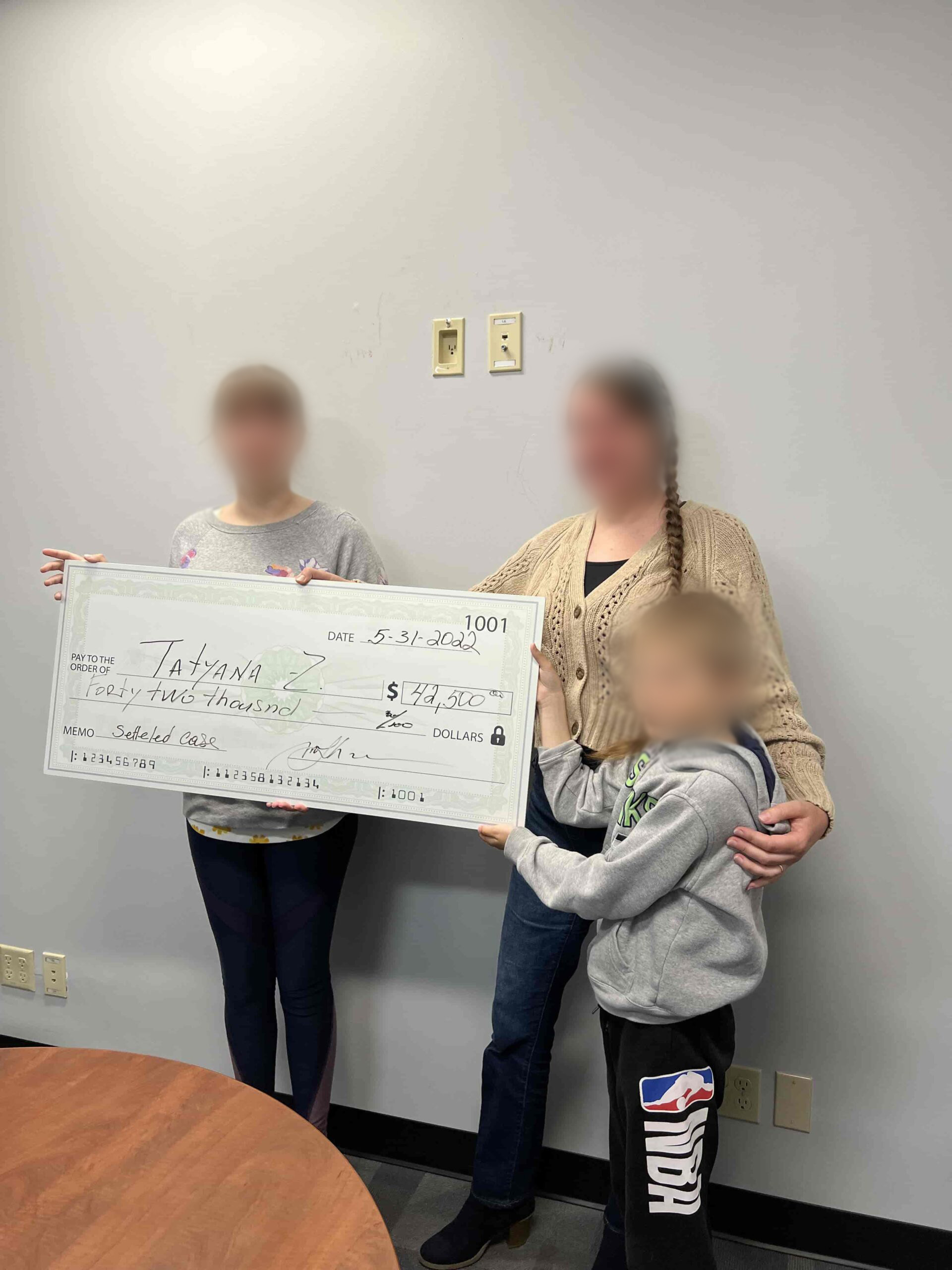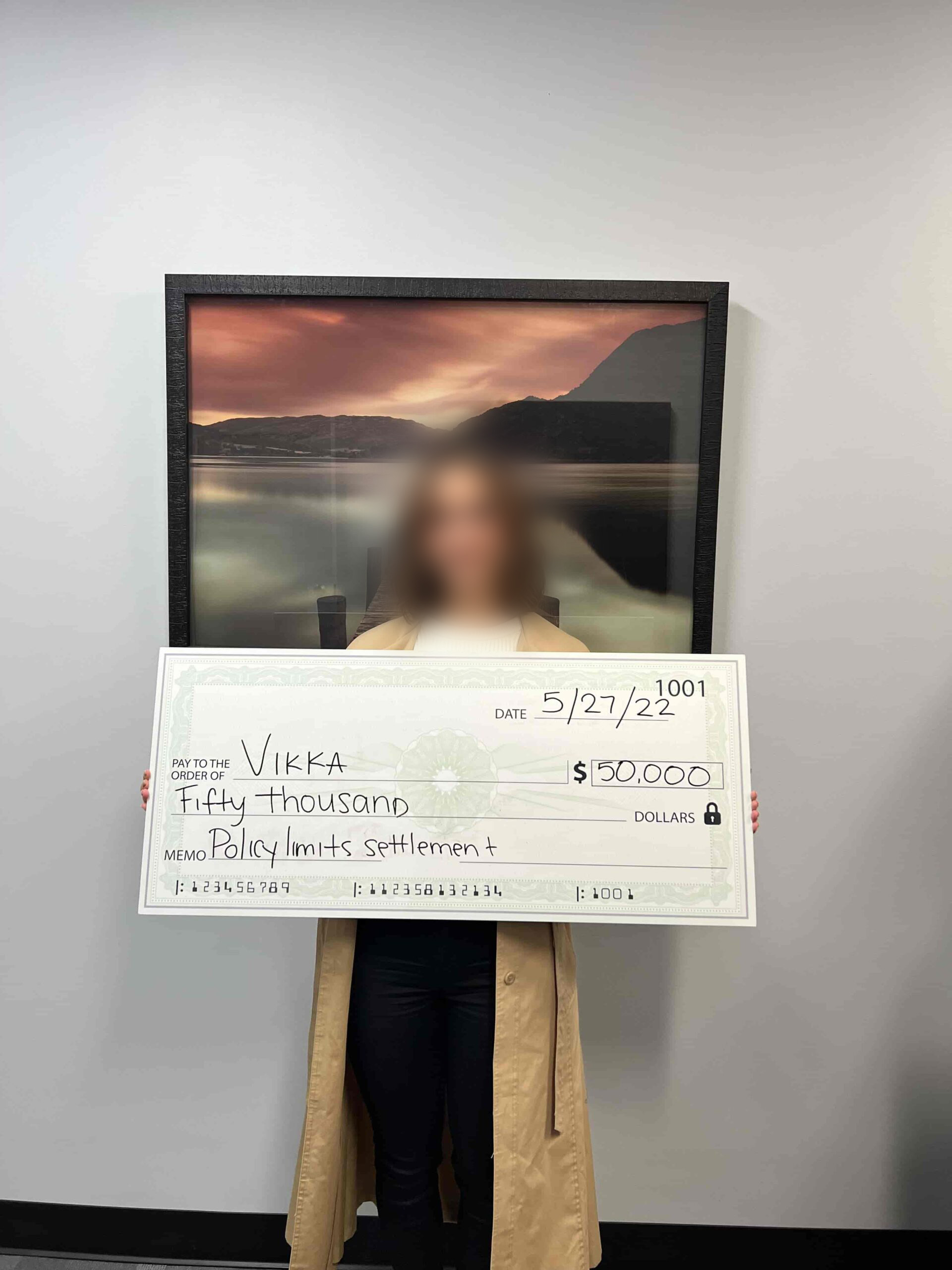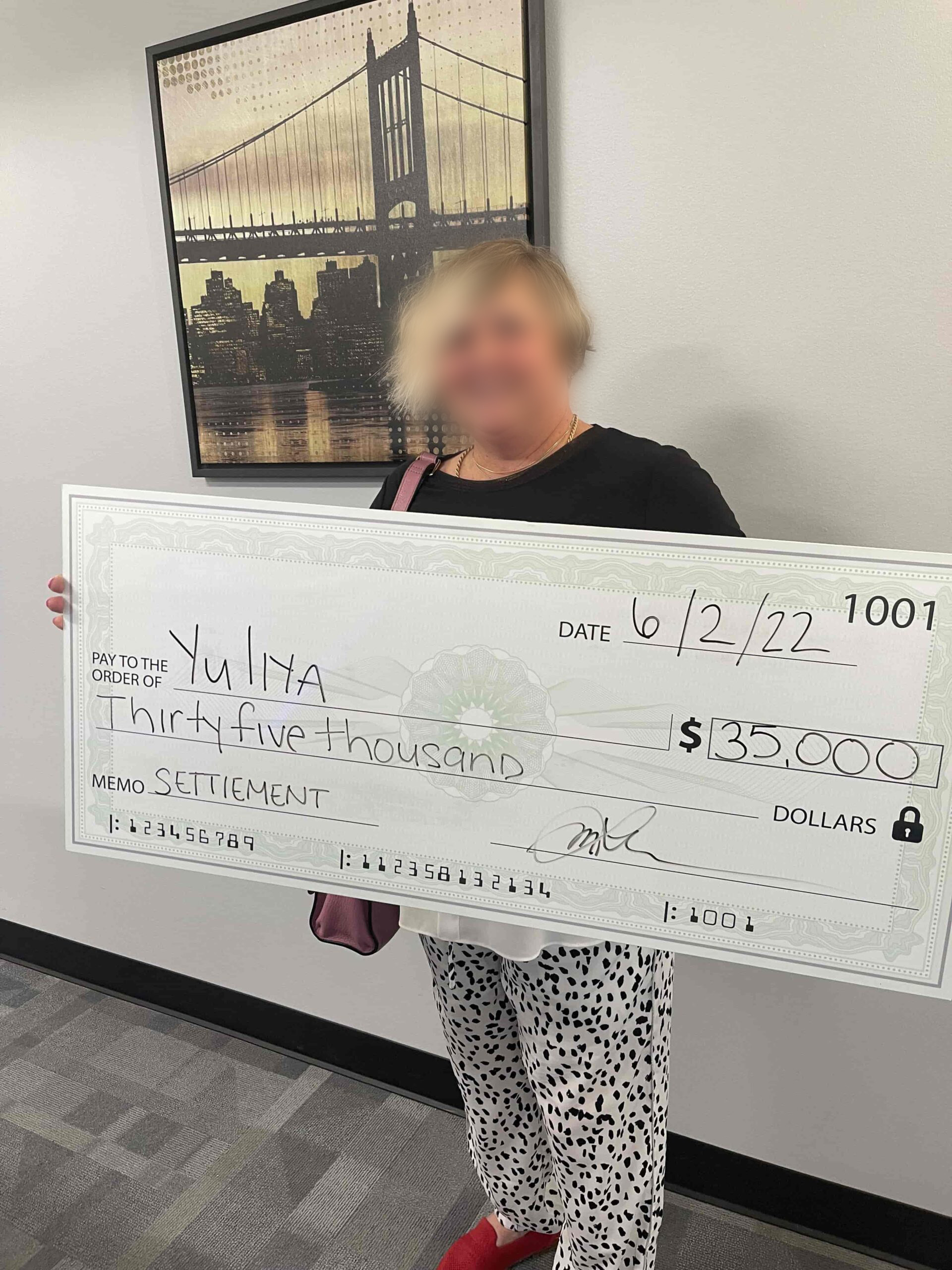 easy & painless process
We strive to give you our clients the highest quality and most personal service. We're dedicated to giving injury victims the full attention of an experienced and knowledgeable attorney that they deserve. We go to great lengths to make sure our client's cases are seen through from the beginning to a successful conclusion.
1. Consultation
Get in touch today for a FREE same-day consultation. We will discuss all of your options in detail.
2. Done For You
We'll handle the entire process so you can focus on treatment and recovering from your accident.
3. Get Paid
After you're done treating we'll negotiate the maximum settlement for your pain and suffering.
don't have a Phoenix Personal Injury Attorney In Your Corner?
Here's why you should:
For years we successfully have represented clients for personal injury claims arising from car, truck, motorcycle, bicycle, and pedestrian accidents.
Our firm will investigate and prepare your claim against the party at fault and do our best to obtain a quick settlement of your claim. We will defend your rights all the way through arbitration and trial, if necessary. If you are looking for a Phoenix personal injury attorney, please contact us to get your case started immediately. If have any questions about the process:
NEED HELP? CONTACT US 24/7
(480) 947-3525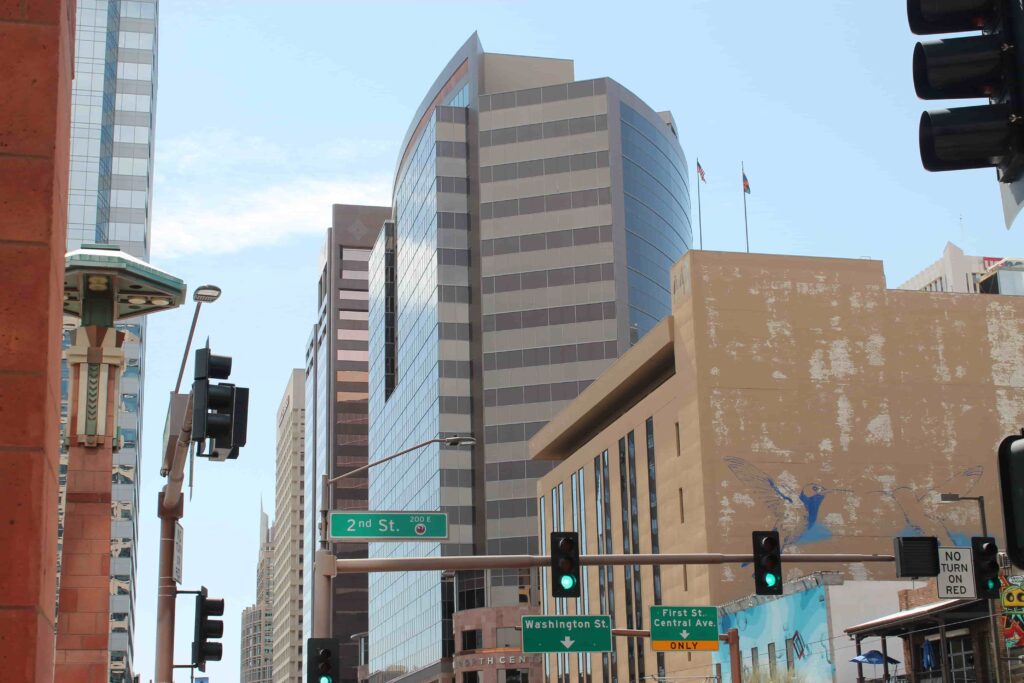 NEED HELP? CONTACT US 24/7
(480) 947-3525
Experienced & Responsive
Phoenix Personal Injury Attorney
It's critically important to obtain proper legal representation after an accident. Your rights have to be protected and it shouldn't cost you anything up front. Hiring a Phoenix personal injury attorney right away will ensure that evidence is collected and preserved. It also means that your injuries need to be properly treated and documented to ensure that you get the maximum settlement for your case. The Law Office of Erica Gelfand is a team of professional personal injury experts and investigators ready to work on your case. We will ensure that you are in the best position to get the maximum settlement for your injuries.
Phoenix personal injury attorney – Erica Gelfand, has practiced for many years in state and federal courts throughout Arizona. Our expertise is diverse and we possess the skill sets necessary to assist you in a wide range of complex personal injury matters.
Law Office Of Erica Gelfand: What We Handle
No two personal injury cases in Phoenix are alike. The specific legal issues in your case will depend on many factors, including the type of accident that occurred, the nature and severity of your injuries, and the losses you incurred as a result. Phoenix personal injury attorney Erica Gelfand has successfully handled cases involving motor vehicle accidents, truck accidents, bicycle accidents, motorcycle accidents, and more. 
"Thank god I hired Erica" – Susie B.
What do I get compensation for if I hire Erica Gelfand?
Medical bills, car repairs, missed days at work, reduced quality of life, pain and suffering, etc. We get you compensated for those and more. Call us today for a free consultation!
How long do I have to wait to get my settlement?
Since treatment times varies, cases can take anywhere from 3-18 months to get a settlement. We work as fast as we can to get you results. Call us today for a free consultation!
Do I have to put in any effort toward my case?
None. This is a done-for-you service. We do the leg work for you and pay attention to all the details which is what separates us from others. Call us today for a free consultation!
Is there a guarantee behind the work that you do?
Yes! We guarantee that even if you are partially at fault for the accident we will get you a settlement or you don't pay at all for our services. Call us today for a free consultation!
Call or Text Now (480) 947-3525
How We Make A Difference
How a Phoenix personal injury attorney can help your case After an accident, many people question whether to contact a lawyer or attempt to handle the claims procedure independently. You might not be aware of how complex the insurance claims process can be, and if you don't have representation, you might receive a far lower settlement than what you are entitled to.
Once you accept a settlement, you give up the right to pursue additional damages from the at-fault party, so you are now responsible for paying your outstanding bills and medical costs. The right Phoenix personal injury attorney, on the other hand, can assist with your claim in a variety of ways, including:
They were determining the party responsible for your injury. While you may be aware that another motorist hit your car, you might need to know that you can also hold the driver's employer accountable because they were at work when the accident occurred. Your lawyer will locate all potential sources of compensation and create a case for legal responsibility. determining the value of your claim.
Medical bill totals alone are not sufficient to determine damages. Your lawyer will consider lost wages, potential injuries, harm, pain and suffering, and more. Many people drastically undervalue the monetary settlement they are entitled to, which results in a poor settlement and future out-of-pocket expenses. It will be easier for you to seek all the money you are entitled to if you have an experienced Phoenix personal injury attorney. Additionally, it guarantees you the highest possible settlement for your injuries.
We resist insurance providers because minor personal injury suits frequently resolve amicably. However, a dispute is typically more likely than a straightforward settlement in claims where more money is at stake for both the claimant and the insurance company. These frequently include disputed liability or fault claims, complex and pricey claims, and claims where the claimant and the insurance adjuster cannot compromise.
If you're looking for a Phoenix personal injury attorney, it will be necessary if your injury claim resembles this one. Before even speaking to an insurance company representative when dealing with insurance companies for personal injury claims. Before contacting the insurance company about your claim, speak with a knowledgeable Phoenix personal injury attorney to see if there are any ways to avoid damaging your case. Insurance companies will always come up with justifications to reject claims and keep from paying because they hate to give out money.
What If The Insurance Company Denied My Claim?
If your claim was denied, it's doubtful that the insurance provider will change its mind until fresh proof is offered. This is the primary justification for hiring a phoenix personal injury attorney before bargaining with an insurance provider. However, if the insurance provider has already rejected your claim, a qualified Phoenix personal injury attorney can undoubtedly be of assistance. Your attorney could investigate all potential defenses to your claim and determine whether you can persuade the insurance provider to reconsider.
Getting The Right Treatment For Your Injuries After A Phoenix Accident
If you have a major injury, whether from a car accident, slip-and-fall incident, defective product, or medical error, your top goal should be to seek the right medical care as quickly as possible. It is still essential to continue with the suggested treatment even if you have already received care from a paramedic, in an urgent care center, or in an emergency hospital. If you have a primary care physician, you might want to make an appointment. Otherwise, see a trusted medical professional.
Your primary care doctor has expertise treating you, is familiar with your medical history, and is likely to suggest qualified specialists, such as an orthopedist, physical therapist, or neurologist, based on your unique injuries, if you require one. Inform the medical professionals you requested assistance with your insurance information if they are covered by it.
Will A Phoenix Personal Injury Attorney Increase My Chances Of Success?
Instead of quickly and fairly resolving legitimate claims made by unrepresented individuals, most insurance companies deflect, delay, and deny them. Remember that insurance companies frequently reject claims based on dubious or deceptive justifications, particularly claims from unrepresented claimants. However, they probably will be bold when rejecting the claims of claimants who have legal counsel.
It's also critical to know that insurance firms frequently employ cunning strategies without a lawyer. For instance, if they know that the claimant's claim is legitimate, they might make a speedy but cheap settlement offer in the hopes that the claimant will take it, which, regrettably, frequently occurs.
The insurance company will also reject your claim if they believe you won't be able to support it, hoping you'll give up. Unfortunately, many people walk away from settlements they might have been eligible for if they had a dedicated attorney fighting for them.
Since many personal injury cases are too complicated for ordinary people to handle, you should hire a lawyer with experience taking on insurance companies to ensure you receive the money you are entitled to.
What Are General Damages?
Injured parties may also be awarded damages for losses that cannot be calculated in monetary terms, depending on the details of the personal injury claim. These are also known as non-economic damages, and they may consist of the following:
Pain and suffering, which can include physical pain like body aches and broken bones, as well as mental suffering, which can include PTSD and mental anguish, among others
Humiliation and embarrassment
Disfigurement
Permanent disability
Loss of personal enjoyment
Finding The Right Phoenix Personal Injury Attorney
A successful or unsuccessful personal injury claim may depend on working with the best personal injury attorney. But once they do, most individuals still need a go-to lawyer, much less require one. What steps should you take to locate your ideal personal injury lawyer? Here are some crucial pointers.
Success Record
Remember that when looking for a lawyer to handle your claim, the particular injuries you suffered are also very important. Some attorneys handle solely cases involving auto accidents, while others handle all types of personal injury cases. So consider the specifics of your claim and your potential attorney's experience with injuries like yours.
Nevertheless, suggestions do not guarantee that a particular attorney would be the best fit for you; only you have that power. So be sure to do your research, cover all your bases, and trust your gut.
Common Injuries
Whiplash
Neck, back, hip, and shoulder pain or stiffness
Spinal injury, such as herniated or bulged discs
Numbness in the arms or legs
Memory Loss
Internal bleeding
Brain trauma & injury
Bruising
Abdominal Pain
Trouble sleeping
Soft-tissue injuries
Broken bones
Proving Liability for Your Injuries
Accidents that occur as a result of inadvertent behavior are the main source of personal injury claims. When evaluating liability or fault, incidents like these frequently include a claim of negligence, which can occasionally be challenging to prove. When the defendant confesses they were at fault, it is much simpler to establish liability for the accident and any damage caused. But since this isn't always the case, you'll probably need various pieces of proof to give the insurance provider or the judge a thorough understanding of the event and your injuries.
Evidence can include:
Pictures and videos of the accidents
Legal documents, including police reports and/or contracts
Witness testimony
Medical records
Record of correspondences between all parties involved
Insurance claims
Proving Another Party Was Negligent
Personal injury cases frequently result from someone acting negligently and that person's conduct causing an accident that injured another person. Any conduct or activity that causes injury to another person while falling short of the reasonable care expected of a rational and practical person is considered negligent.
Therefore, to establish that someone else was negligent in causing your injuries, you must demonstrate the following elements of negligence:
Duty: The defendant had a legal obligation to you. For instance, all drivers have a legal duty of care to other drivers, which mandates that they must always use reasonable caution when handling or operating a vehicle.
Breached: You must demonstrate that the defendant violated or breached a legal obligation. Using the example mentioned above, suppose the defendant responded to a text message or email on their phone while operating a motor vehicle.
Causation: Your injuries should have resulted from the defendant's reckless behavior. The majority of the time, this legal component is evident. For example, causation would be unarguable if the defendant's car struck yours because he was texting while driving.
Damages: Actual damages from the accident, typically monetary, ought to have occurred. This can include lost wages, pain and suffering, property damage, and medical costs.
Simply put, if your injury claim involves negligence, you must demonstrate that the defendant owed you a duty of care, that the defendant violated that duty, proximate and actual causation, which establishes a connection between the defendant's violation and your injuries, and actual damages or losses.
Common Damages In Personal Injury Claims
In personal injury cases, damages return affected parties to their pre-accident state. Due to the fact that they pay aggrieved parties for their losses, they are also known as compensatory damages.
Let's imagine, for example, that a collision between your car and another vehicle resulted in both you suffering injuries and your vehicle suffering damage. In this situation, the law entitles you to damages that you can use to cover your injury's medical costs and restore your car to its pre-injury condition. While you are recovering from your injuries, you may also be entitled to compensation for income loss. Special and general damages are the two categories of damages that can be recovered from a personal injury claim.
What Are Special Damages?
Special damages, also known as economic damages, are intended to make up for specific and quantifiable financial losses suffered by the injured party. These may consist of the following:
Medical expenses
Loss of income or loss of future income
Projected costs of future medical treatment
Property damage
Household or domestic expenses, since the injured individual didn't properly maintain or clean the house while recovering
Costs related to altered plans or trips
NEED HELP? CONTACT US 24/7
(480) 947-3525
Call or Text Now (480) 947-3525
You didn't deserve this
So let's Make you whole again
Frequently Asked Questions:
Why aren't you getting Compensated for your injuries?
Don't delay your settlement! Our team has decades of experience as personal injury attorneys; successfully representing clients for personal injury and wrongful death claims. Please feel free to call or e-mail us with any questions. Get a free consultation.
Call Now
Contact Form