Hit By a Car in Arizona: 5 Impactful Tips To Help You Through a Difficult Situation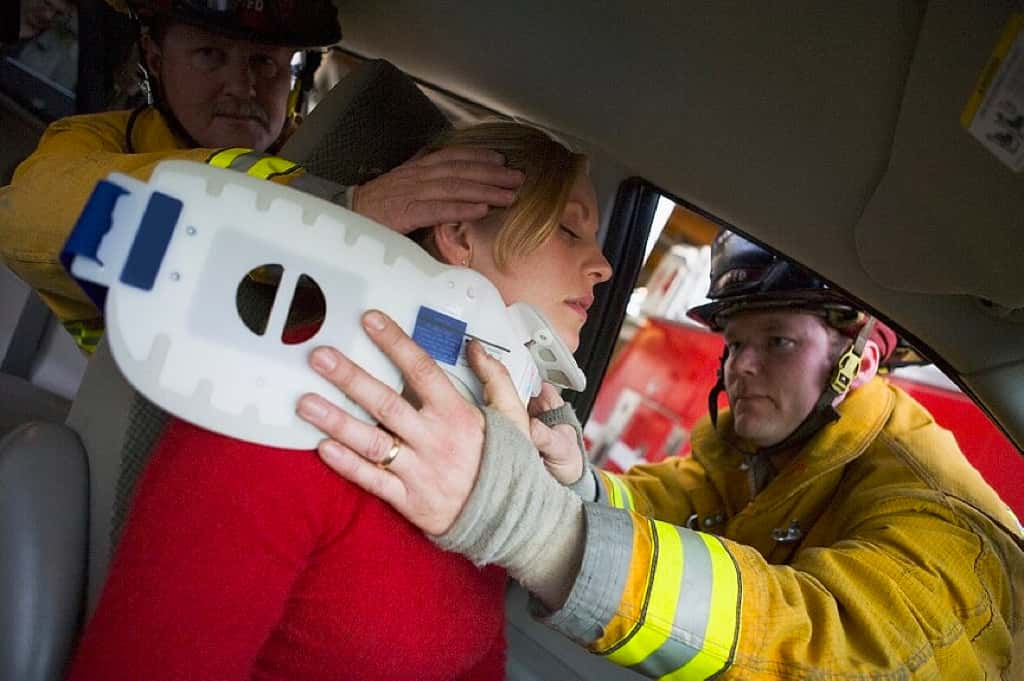 On a sporadic basis, automobile accidents can lead to injuries for pedestrians and cyclists. In the moments after a crash, it can seem like time stands still or passes by in an instant. It is tough to anticipate something like this happening, yet one can be ready for it by understanding what to do directly afterwards. Every year in the US, an estimated six million car accidents take place. The good news is that, in most cases, the only harm inflicted from these accidents is to the automobile itself and not to any riders inside or anyone else in close proximity. In the event of an automobile accident, there are certain measures that should be taken in order to ensure the safety of those involved. Collisions with motor vehicles can result in severe and possibly permanent harm to the victim. The period after a car crash can greatly affect how quickly one recovers from their trauma and whether or not they are eligible for compensation through a personal injury lawsuit. Steps such as these should be taken in order to safeguard oneself:
Hit By a Car: Do Not Leave The Scene
In the event that you have sustained an injury which requires prompt medical attention, you should contact 911 and an ambulance will be sent to your location. If your condition is not serious, it is advised that you stay at the accident site and call local law enforcement to dispatch a police officer. Make sure to take a photo of the car or write down any details about it such as its license plate number, color and make/model in case the driver who hit you has left. If the accident was a result of the driver's negligence, the driver would be responsible for the damages and injuries caused. Examples of negligent driving include distracted driving, texting while operating a vehicle, drunk driving, going over speed limits and disregarding other traffic regulations.
Hit By a Car: Gather All The Evidence You Can
Be sure to have a camera handy in case of any visible damage to the vehicles. Obtain pictures of any injuries and of how the accident happened. Keep track of where it took place, who else was involved, and if anything was hit. If you're uncomfortable getting the driver's name and insurance details, wait for an officer to come and get them for you. It is essential to obtain the motorist's insurance information; this is who you will file your injury report with. Additionally, make sure to take down names and phone numbers of any bystanders present at the time of the incident. You should never depart from a collision without obtaining vital data like an official accident record, the driver's identity, pictures illustrating what happened, and any witness contact information.
Hit By a Car: Receive Medical Attention For Your Injury
Go to the physician quickly after the mishap, regardless of whether you don't feel hurt. Even if your wounds are minor, it is important to get medical aid right away. A concussion or inner draining may be hard to distinguish in the beginning phases and may lead to an undetectable injury such as a traumatic brain injury. These injuries can have no visible signs and go unrecognized even when appropriate medical care is given. If a wound appears minor initially, it can become more serious if not treated promptly. The rush of adrenaline following a shock can help to mask pain for an extended time, therefore you might be hurt without being aware of it. Seeking medical attention soon after an accident can significantly improve the chances of succeeding in a personal injury claim. For instance, if you plan to file a claim, the data provided must be sufficient. Documentation of evidence depicting prompt medical attention taken following the incident, doctor's testimony regarding your injuries and treatment received, as well as copies of medical bills should all be included with your claim to maximize compensation.
Hit By a Car: Determine Your Personal Injury Claim Plan
Once you have received a proper diagnosis and the right care for your injuries, you should consult with a knowledgeable personal injury lawyer to see whether or not you can bring forth a personal injury claim. Even if you may have been partially liable for the accident, it is still possible for you to be recompensed. Do not be hesitant to reach out to an attorney so that they can provide more information about your possibilities; even if it was due to something irresponsible of yours. To decide whether or not there are grounds for a personal injury claim, your attorneys will review all of the material supplied by you. An attorney can help you acquire evidence to back your assertions, like lost wages records and proof of the pain and suffering damages you endured. Working with a lawyer simplifies the process of submitting a personal injury claim. Experienced attorneys make sure your claim does not breach any state regulations or time limits, for instance the three-year statute of limitations for personal injury claims. Your attorney can act as a representative in Arizona, when negotiating with the driver's insurance company regarding damages due to their negligence. Once you've filed a personal injury claim with the insurance company, they may contact you to discuss a settlement offer. Your lawyer can then negotiate on your behalf to try and secure a more appropriate payment if the initial offer is not adequate for your expenses. Furthermore, they can advise you on whether it would be wise to pursue legal action in your individual case.
Hit By a Car: Work With an Experienced Seattle Pedestrian Injury Attorney
Schedule an appointment with Erica Gelfand's team of skilled vehicle accident attorneys in Seattle now to receive a free case review at our office. During the assessment, we can decide if you are eligible for any personal injury claims and assist you in building a strong case. Being hit by a car may have serious consequences, so don't wait – contact us today! At the Law Office of Erica Gelfand, we strive to secure the highest settlement for you and your suffering. Taking just a few clicks on our website or a quick phone call, we can have this process done for you. Reach out to us today at (480) 947-3525!
Contact Us For a Free Consultation
NEED HELP? CONTACT US 24/7
(480) 947-3525