Full Refund If we Don't Beat or reduce your traffic ticket
Ultra-High Dismissal Rate | 
Painless Experience | 
Fight

ALL

Traffic Tickets
1. Call now or upload ticket
Call now or fill out our contact form. We'll get to know your situation and get started on your case Immediately.
2. You don't go to court
You sit back and relax while we do the heavy lifting. We go to court on your behalf to beat your traffic ticket.
3. Your record stays clean
We understand how stressful getting a ticket is. That's why we flight to clear your record quickly & painlessly.
DUI/DWI – Hit & Run – Reckless Driving – Suspended License – Commercial (CDL) Violations – 100 MPH Over – Red Light Camera – Traffic Violation – Failure to Appear (FTA) – DMV Hearing – Stop Sign – Speeding – Out of Lane

*We Only Handle violations In Arizona*
Call now for fastest response
Upload Your Traffic ticket here:
Law Office of Erica Gelfand – We're Undefeated
We Haven't Lost A Ticket Yet
Traffic Defense Made Easy
We Deliver While You Relax
Get Your Violation Dismissed
Start With A
FREE

Case Analysis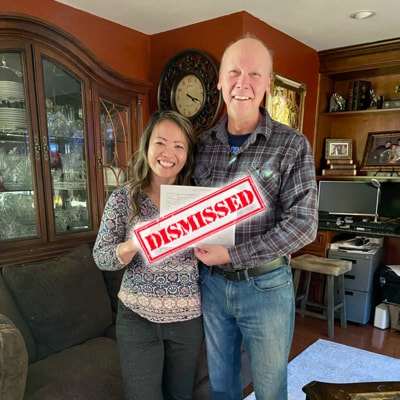 Elma & Jeff J. – Speeding Ticket
We're ecstatic beyond belief. They went way above what we expected, our ticket violation was dismissed. Kept us updated. We appreciate your hard work!! 

Irina R. – Traffic Ticket
"I was looking for a traffic ticket attorney in Phoenix and I'm so happy I found these guys! My speeding ticket got dismissed and my record is clean."

Ivan R. – Distracted Driving
"My friend recommended me to use Erica's services. She was thorough and quick to respond to emails. I would gladly work with them again in the future." 

Netza R. – Traffic Violation
"Very professional law firm and extremely communicative. Would absolutely work with again. My ticket violation was totally dismissed, great work Ms. Gelfand!"

Vlad G. – CDL Violation
"As a CDL holder my license is my livelihood. I was ticketed for being out of my lane on Arizona Interstate. Erica went to court for me and won my case! Thank you!" 

Moses M. – Traffic Violation
"I am extremely satisfied with Erica's service and will use them again in the future. Hopefully not too soon in the future. I highly recommend Erica Gelfand."

Danny B. – Traffic Ticket
"Erica is amazing. So good at what they do! Their follow up and updates are great. I won't hesitate to refer and endorse this law firm to all of my network."

Anna T. – Speeding Ticket
"This is my 3rd traffic violation with Erica Gelfand. Great service, always fast and I don't have to go to court. They are the best traffic ticket attorney near me!"

Henry D. – Traffic Ticket
"Erica is spectacular! Best traffic ticket attorney I have ever hired. Painless process, great rates and I didn't even have to go to their office. Thank you again!"
We always respond quickly – try us!